Rick Tucker collects mostly antique (pre-1940) and occasionally modern tiddlywinks sets.
He's a member of the Association for Games & Puzzles International (AGPI). He also performs research on all of the tiddlywinks sets that have been produced all over the world.  Check out the Tucker Tiddlywinks Database.  If you have new info to add, or have a tiddlywinks set to sell, contact Rick Tucker and he'll get right back to you.
Tucker's want list is listed in alphabetical order by publisher.  It is not listed in any priority order.
title • The New Game of Spoof
variety • yellow cover
publisher • Frederick. H. Ayres
date • 
title • Cup Spoof
publisher • Frederick. H. Ayres
date • 1890s
title • Spoof Cricket
publisher • Frederick. H. Ayres
date • 1890s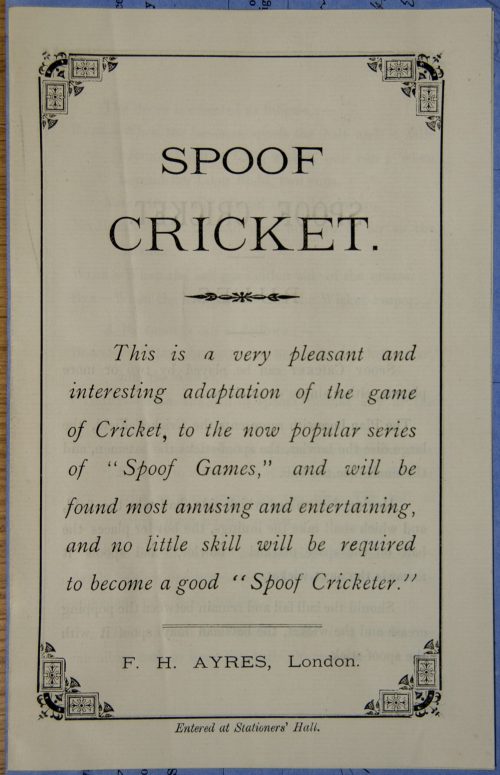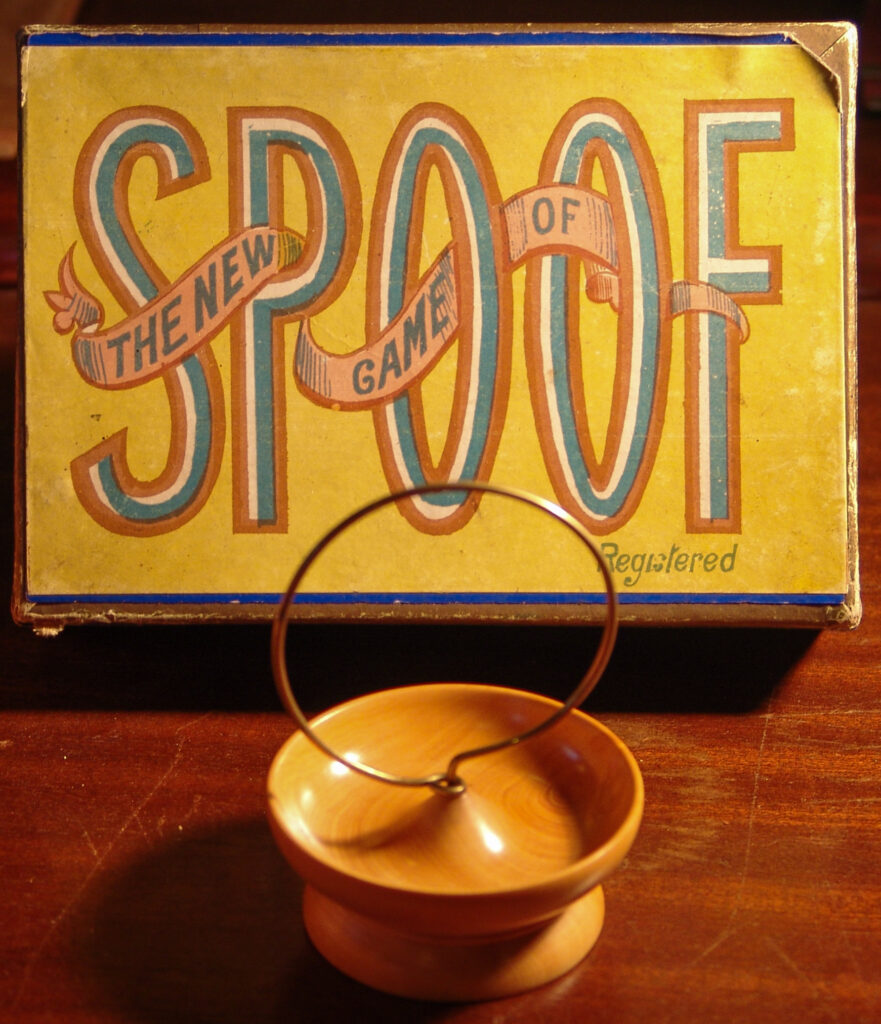 title • Spoof Croquet
publisher • Frederick. H. Ayres
date • 1890s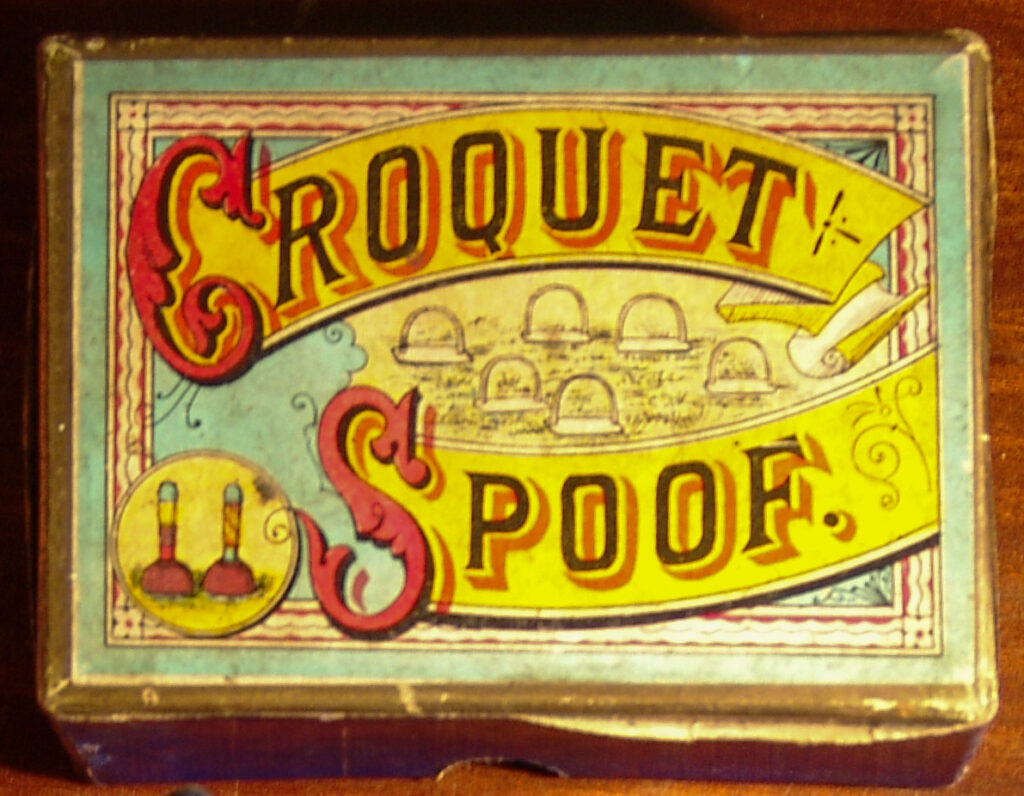 title • Spoof Quoits
publisher • Frederick. H. Ayres
date • 1890s
title • Tennis Spoof
publisher • Frederick. H. Ayres
date • 
title • The Great Indoor Game Scrum
publisher • Chad Valley Games
date • around 1913
title • Flick-a-Wink
publisher • Makatoy for Cracker Jack
date • 1940
title • Racroc
copyright claimant • Arthur John Edwards
date • 1890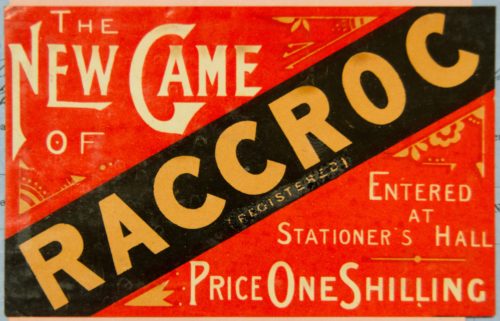 title • Flutter
publisher • Feltham & Co.
date • 1890
title • Lo Lo The New Parlor Game
inventor: George Leiter
publisher • E. I. Horsman
date • 1891
title • Over the Garden Fence
publisher • E. I. Horsman
date • 1893
title • Pharaoh's Frogs, The Great Game of Tiddledy Winks
publisher • IB&W: Ives, Blakeslee, & Williams
date • 1891
title • Basket Ball
publisher • McLoughlin Bros.
variety • cover depicts girls and boys playing basketball
date • 1891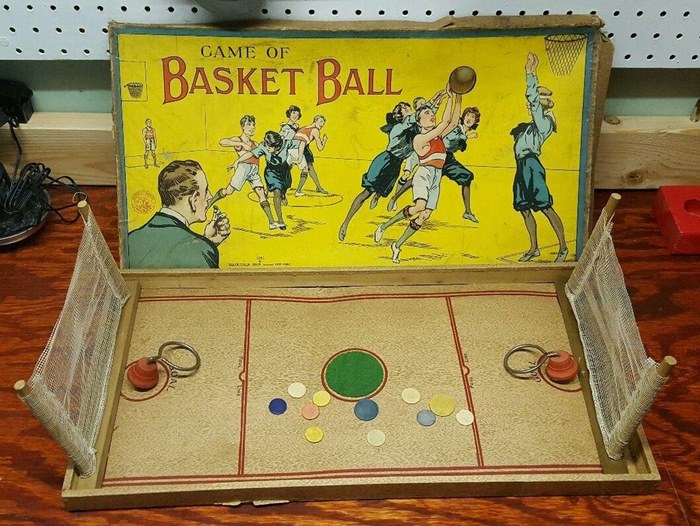 title • Progressive Tiddledy Winks
publisher • McLoughlin Bros.
date • 1891
title • Maro
publisher • W. S. Reynolds Co.
date • 1891
title • Golfette
publisher • George Scott
date • 1889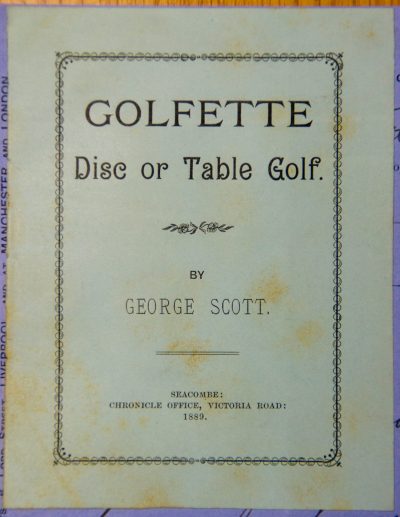 title • Four Moon Tiddledy Winks
publisher • Selchow & Righter
date • 
title • Table Golf
publisher • Selchow & Righter
date • 
title • Juno
publisher • Selchow & Righter as jobbers (unmarked)
note: in wooden box with hinge
date • 1891

title • Tiddledy Winks Pool
publisher • Selchow & Righter
date • 1890s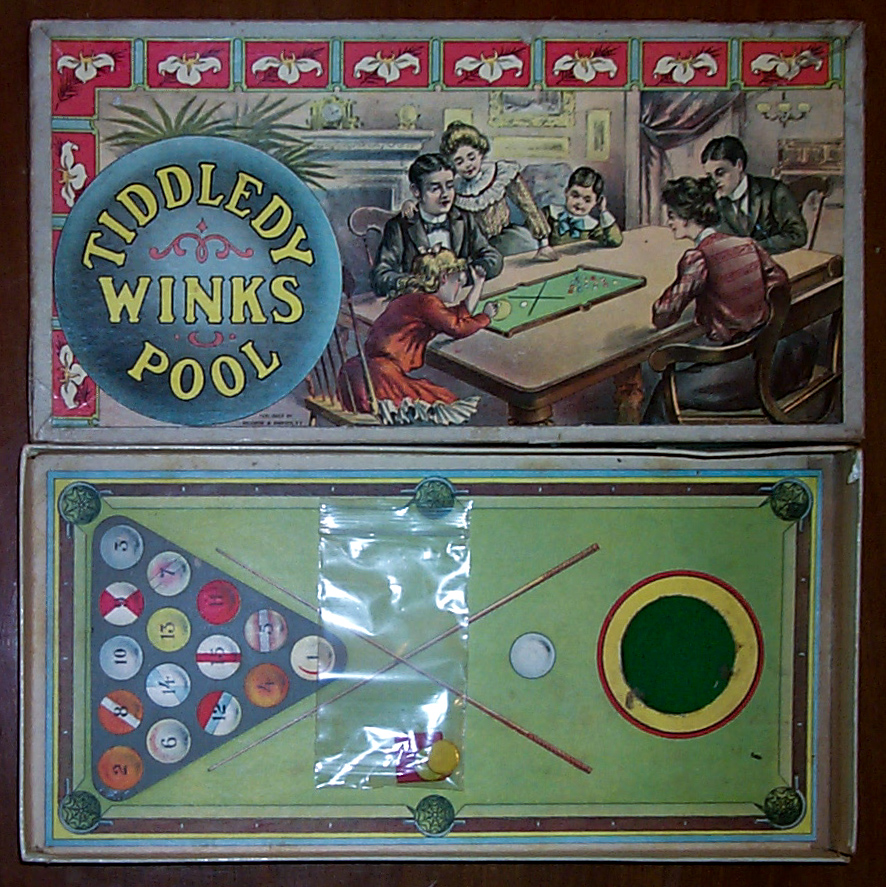 title • Tiddledy Wink Quoits
publisher • J. H. Singer
date • © 1891
title • Chronowinks
publisher • J. W. Spear & Son
date • 1891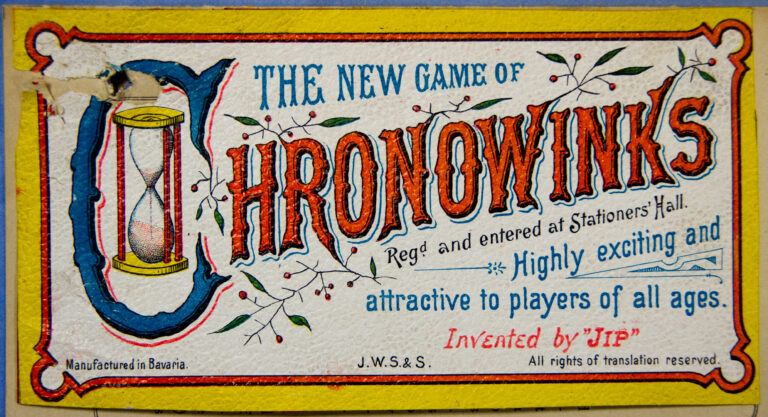 title • Jumpkins
publisher • J. W. Spear & Son
date • 1891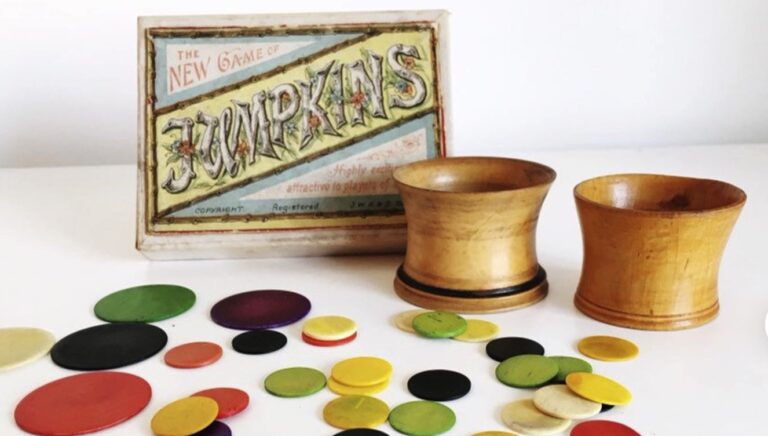 title • The North Pole
publisher • J. W. Spear & Son
note • in a box with a polar bear on the cover
date • 1890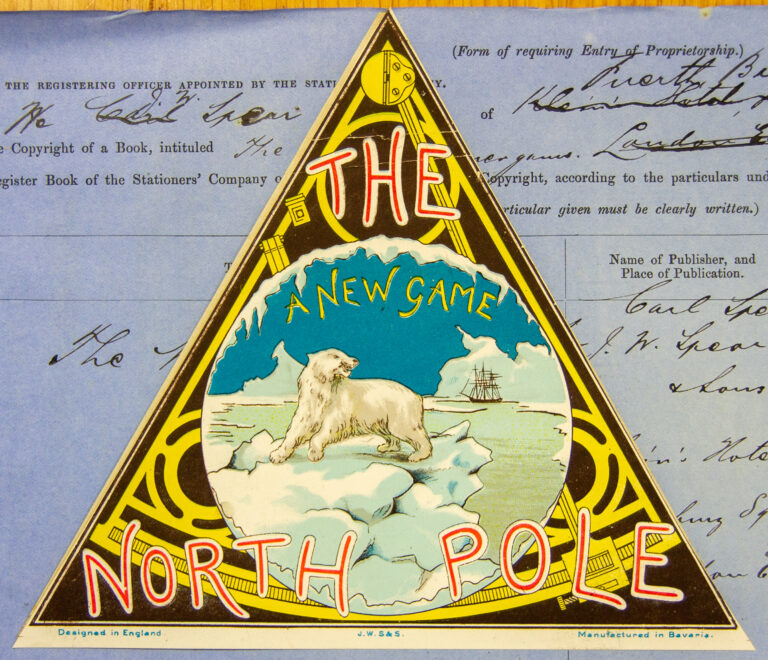 title • Over the Garden Wall
publisher • J. W. Spear & Son
date • 1891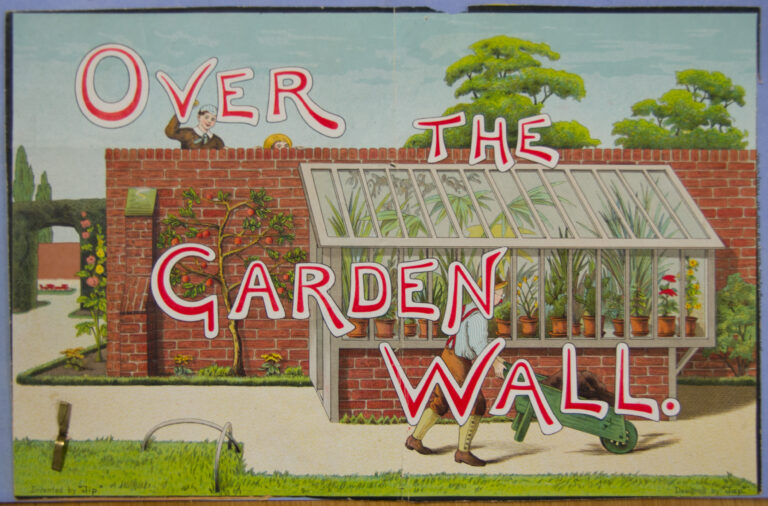 title • (any)
publisher • Charles Zimmerling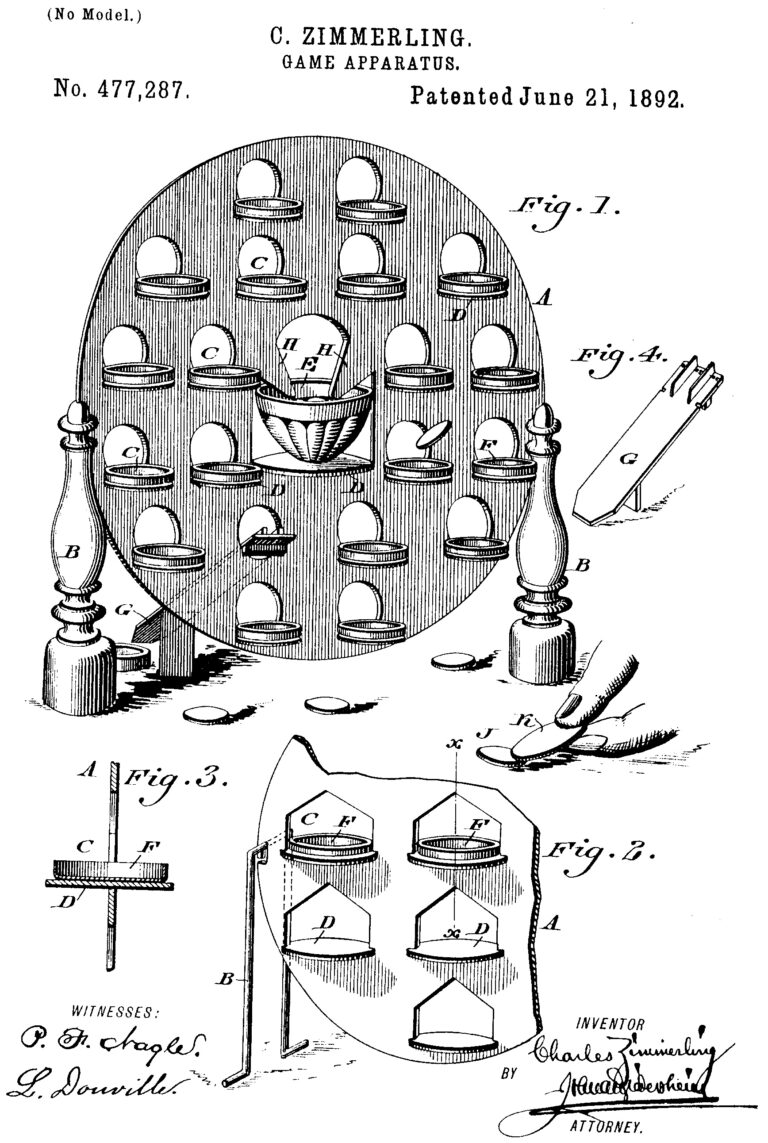 title • Monkey Business
publisher • Zulu Mfg. Co.
date • © 1928
© 2022 North American Tiddlywinks Association. All Rights Reserved | Hosted at Elementor.Cloud