The pot is the red cup in the center of a winks mat.
A wink that lands inside the pot is deemed to be potted.
Potting is the offensive shot in tiddlywinks, akin to shooting a basket in basketball, except the wink is destined to remain in the pot until the end of a game.
A wink is worth 3 tiddlies when potted vs. 1 point (at the end of a game) when the wink is in play outside the pot.
(Video source: CUTwC)
THE SQUOP & SQUOPPING
A wink is squopped when another wink lands on top of it, even if slightly.
A squopped wink is immobilized until is is freed by another shot.
The squop is the key defensive shot in tiddlywinks
(Video source: CUTwC)
Strange and interesting variations for playing winks are called perversions, best espoused by winker Sunshine.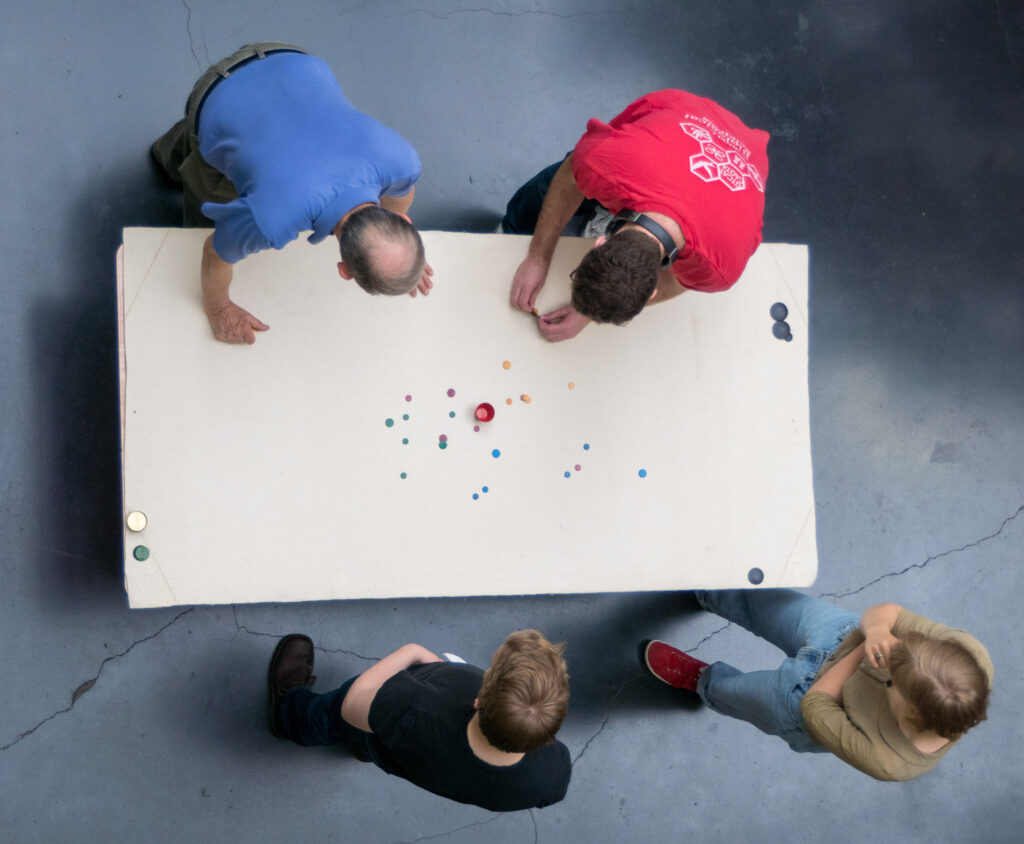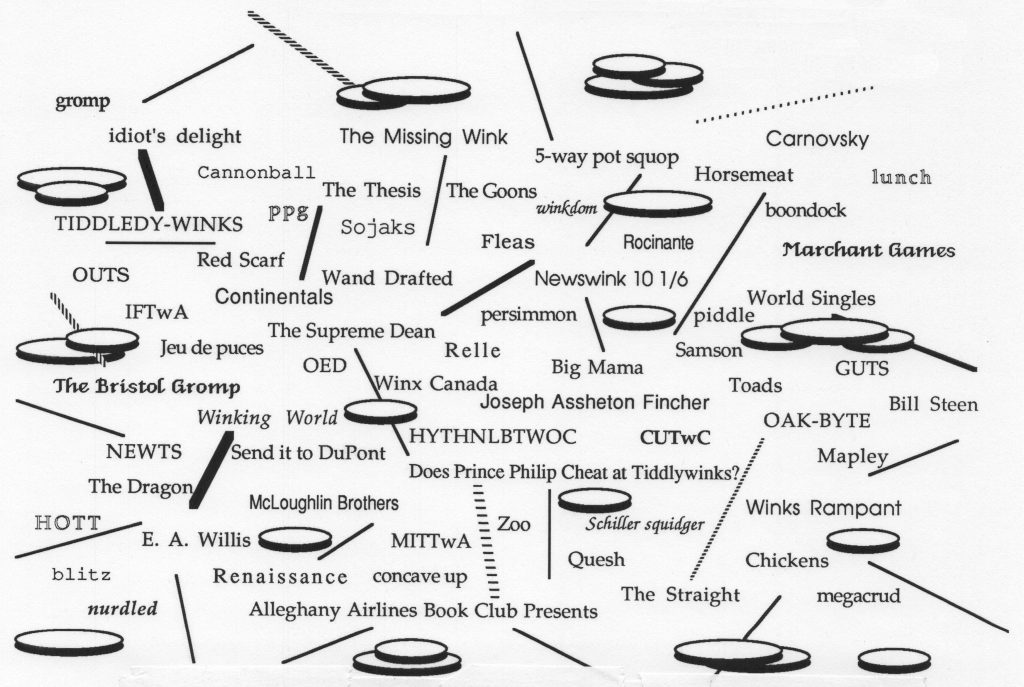 Winks has a vocabulary and subculture all its own. For instance, you might overhear at a tournament: "I can't pot my nurdled wink, so I'll piddle you free and you can boondock a red. But if Sunshine gromp's the double, I'll lunch a blue next time."
In English this translates to "My wink is too close to the cup to pot it, so instead, I'll gently shoot you out from under the pile and you can shoot an opponent's red wink off the table. But if Sunshine (a winker) captures two of our winks with only one of his, I'll pot an opponent's blue wink (sometimes a useful strategy) on my next turn." 
(Text source: Larry Kahn)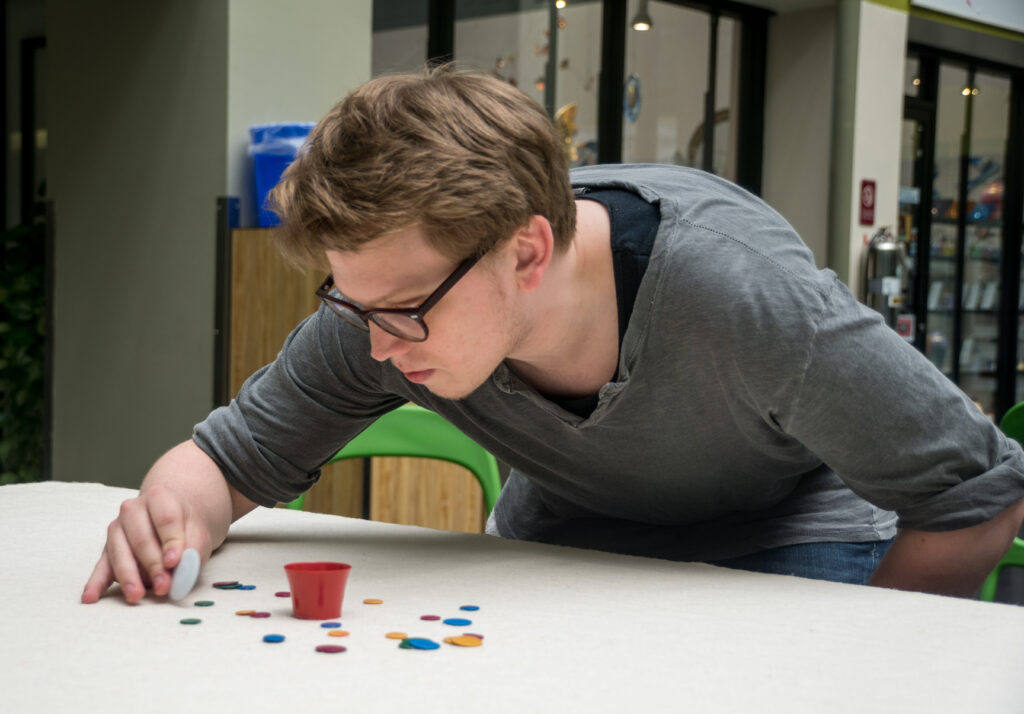 HISTORY
Tiddlywinks was the biggest fad in England and the U.S. during the 1890s, when it was called Tiddledy-Winks.
Fast forward to 1958, when the Cambridge University Tiddlywinks Club beat the team nominated by Prince Philip to defend his honor, the famous radio comedy troupe known as the Goons.
Thousands of quirky and interesting tiddlywinks games have been produced all around the world, under a variety of names and in a wide variety of languages, since its 1888 debut in England when it was known as TIDDLEDY-WINKS (a trademark), invented and patented by Joseph Assheton Fincher and published by J. Jaques & Son.